In hospital design, the surgical area and especially the operating room are considered as the heart of the project. Hospital operating room design standards are always closely supervised. The standard operating room plays an important and decisive role in the success of the operation. Let's listen to voice of medical experts after experiencing the Alvo operating room system installed by Vietmedical – member of VMED Group.
According to Dr. Nguyen Thi Sim – Deputy Director of the Center for Screening, Prenatal and Neonatal Diagnosis of Hanoi Obstetrics and Gynecology Hospital: "In the past, patient emergency was the top priority, the factors of facilities and infection control was less prioritized. At this time, the operating room is only considered as a field operating room. Today, when technology develops, the gap between Vietnam and developed countries has narrowed, a standardized operating room must meet the international standards for floors, ceilings, walls, materials, and construction equipment, ensuring a highly specialized operation and good sterility".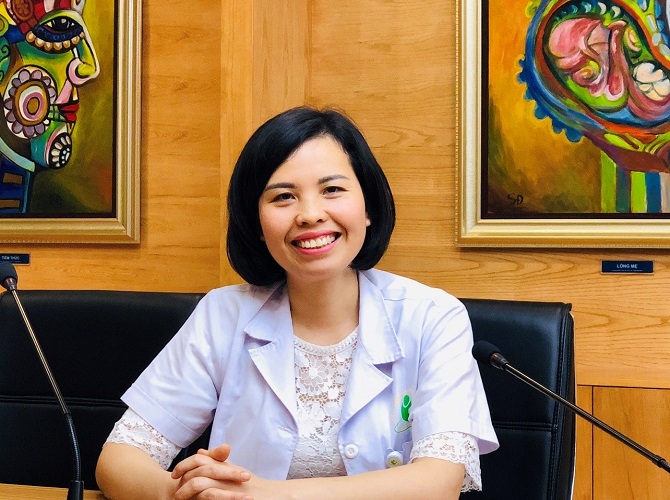 Dr. Nguyen Thi Sim – Deputy Director of the Center for Screening, Prenatal and Neonatal Diagnosis of Hanoi Obstetrics and Gynecology Hospitals said that the standardized operating room helps ensure the surgery with high expertise and good sterility
Dr. Nguyen Thi Sim also shared that the quality of the operating room is one of the main reasons leading to the reduction in the success rate of surgeries. This is also the motivation for Hanoi Obstetrics and Gynecology Hospital to decide to invest in an absolutely sterile operating room system, meeting European operating room standards. Choosing Vietmedical – member of VMED Group as a partner to build the standardized operating room system because Vietmedical is one of the pioneers in setting international standardization of requirements for operating room interior design in Vietnam. Possessing strengths: High-end products, effective design consulting, professional implementation, 24/7 customer service, Vietmedical has consulted, implemented solutions for installation and construction of room infrastructure at a series of large-scale hospitals across the country.
Vietmedical brings the optimal solution in operation, keeping up with the global trend, using 3D augmented reality technology. All materials are imported from Europe with the highest technical standards, the module panels are kept the same size as shown in the design drawings, without repair and cut, ensuring the most accurate assembled details. multi. Along with that, the modular wall system is firmly built on a powder-coated steel frame with permanent silver ion coating, anchored at 3 points on the wall, concrete floor, and ceiling, connected by silver ion silicone gaskets. Glass wall panels are made of materials that can be bent, not broken, and resistant to shaking in the event of an earthquake. In particular, the silver ion antibacterial solution combined in the walls, ceiling and module surfaces permanently prevents the growth of bacteria, silicone gaskets contain antibacterial silver ions and are resistant to ultraviolet rays and detergents. washing, germicidal products, water, steam and chemicals. Laminar flow plate – gas flows in each layer, the clean air system can control cleanliness, humidity, creating a screen of dust agents from the operating area, ensuring a clean air environment.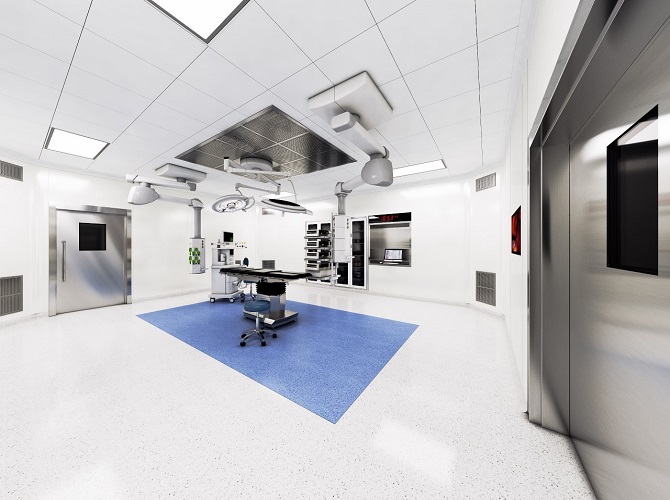 Alvo Modular Operating Room is consulted and installed by Vietmedical
Alvo operating room system optimizes lighting with modular technology in walls and ceilings combining integrated technology solutions for data transmission over IP protocol, doors, instrument cabinets, observation windows, monitors and other equipment. Other equipments are integrated inside the operating room wall, which help to save space and bring a modern and impressive look. Seamless modular wall panels are bent according to the design of the operating room, column boards, achieving high aesthetics and maximizing room space.
As the expert directly performing many complicated surgeries at the standardized operating room system, Assoc Prof. Dr. Nguyen Duy Anh – Director of Hanoi Obstetrics and Gynecology Hospital said: "The operating room possesses precise mechanical structure, meeting the standards of infection control and be able to perform high-tech, viral, and super-sophisticated techniques. We are very satisfied with the operating room installed by Vietmedical and in the future, Hanoi Obstetrics and Gynecology Hospital will implement a project to build an international-standard operating room like this".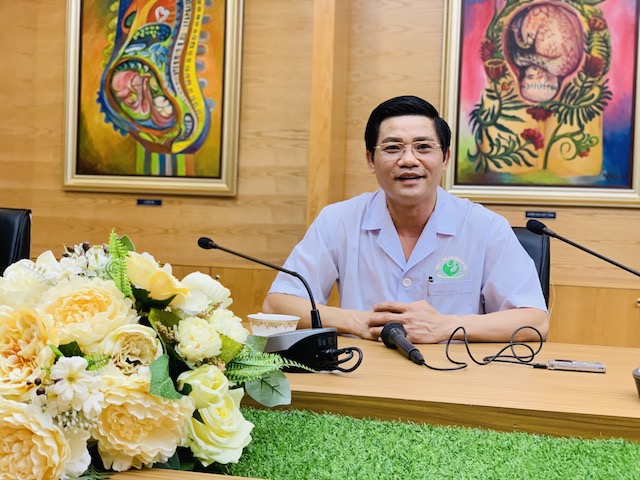 Assoc. Prof. Dr. Nguyen Duy Anh – Director of Hanoi Obstetrics and Gynecology Hospital share about the project of building an international-standard operating room as ones constructed by Vietmedical
Owning standardized operating room system is a prerequisite to bring success to surgeries, providing maximum support for doctors to perform high techniques, ensuring absolute sterility, thereby increasing the quality of life, the patient's survival rate and improving the quality of treatment at the hospital./.