As Head of the Medtech Village (a "startup village" at Techfest 2020), Mr. Ngo Thanh Son shared about difficulties and challenges in the health sector after the Covid-19 pandemic, as well as the attractive investment potential of this field in the future.
– VMED Group operates in many fields of the health sector. Can you share more about the company's business development?
– We started with exclusive distribution of premium products of leading brands globally, such as GE Healthcare, Medtronic, Anios, Stryker, Braincool, Alvo, MMM, Meiko, Tontarram, etc. Gradually, VMED Group affirmed its position in this field by understanding customers' difficulties and concerns to search and develop new products and solutions.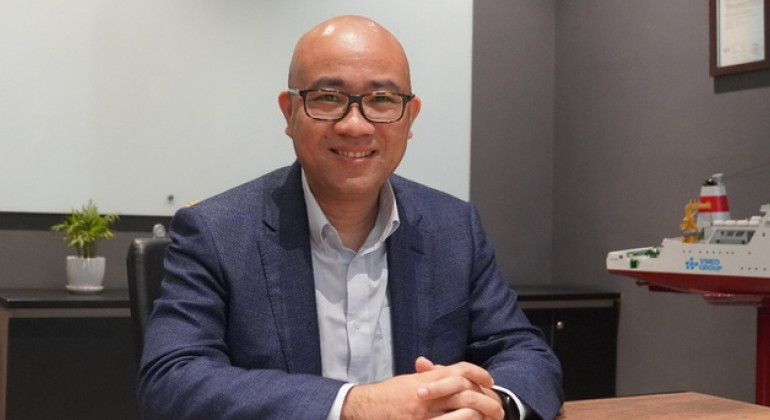 Mr. Ngo Thanh Son – Deputy General Director of VMED Group.
The goal of VMED Group is to become a specialized corporation in the field of Meditech, providing modern equipment, hospital administration software, medical management software, and support software. Currently, we focus on technical remote medical solutions such as Tele-ICU, Tele-ECG, etc., typically supporting the Medical Administration to build an online management and administration center in March.
– There is an argument that the post-epidemic period is a golden time to digitalize the healthcare industry in a positive direction. How do you comment on this idea?
– Digital transformation in the health field is one of the tasks that the government has assigned to the health sector, with a roadmap to promote development 2019-2025; 2020-2030.
When the economy in general and the investment market, in particular, are negatively affected by Covid-19, Meditech startups can still hope, even make a substantial breakthrough, especially startups for pandemic response solutions.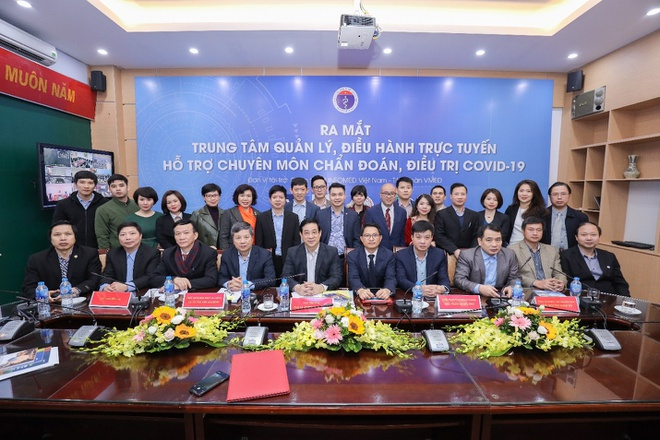 The Department of Medical Services Administration (Ministry of Health) cooperated with VMED Group to launch "Covid-19 online management and administration center to support professional diagnosis and treatment".
– Along with that, what challenges will we face, sir?
– There are still many challenges, such as the lack of infrastructure in many hospitals in Vietnam; Policies on IT investment in the health sector are not yet specific, etc.
Next are the particular difficulties in the digital transformation of the health sector. That is changing the medical habits of millions of people. However, even in this period, we can also see the effectiveness of medical examination, disease treatment, and professional remote consultation.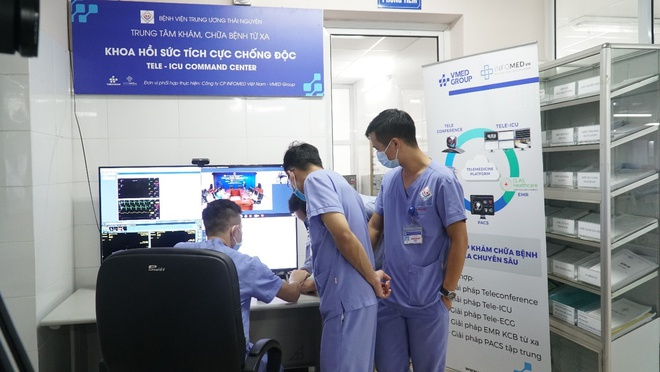 In-depth remote examination and treatment solution capable of connecting downline patient data to the center in real-time.
– Could you tell us more about investment opportunities in the current health market?
Education and health are two areas that domestic and foreign investors are keen to attend. In the general trend, pouring large capital into Vietnamese medical startups is understandable. Not to mention, Vietnam is also a very potential market with a population of nearly 100 million. In my opinion, investment in the health sector will be more and more exciting in the coming years.
– With its position, how will VMED Group support resources and promote the development of a startup ecosystem – innovation?
– Shortly, we will attend the TechFest Vietnam 2020. We will implement many activities in the event framework, such as seminars, conferences, and training sessions. With a network of large investors from the US, Japan, Israel and the relationship with a network of experts in health, health management, and financial management, we can connect startups with domestic and international investors and experts. We also hope to find startups that match the corporate orientation for investment.
We are also building a miniature hospital simulation center full of hardware, software, procedures, and medical forms, providing planning, finance, administration, etc. Here, startups can explore problems, test solutions, product demo, and show their solutions to investors and users.
Source: zingnews