The Medtech Village will host a seminar on November 28 as part of Techfest Vietnam 2020 to discuss digital transformation solutions to revolutionise healthcare.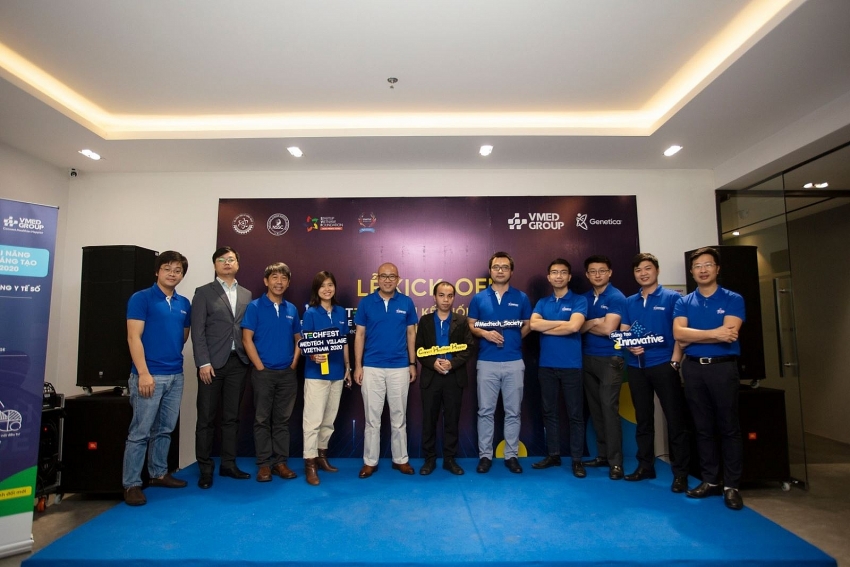 The Kick-off ceremony of Medtech Village on November 19
The event is expected to see the participation of leading experts in the medical tech field in Vietnam and the world, including Cao Anh Tuan, technology director of Genetica; Nguyen Francis Tuan Anh, Technology and Solutions advisor at VMED Group; John Masud Parvez, founder and president of Vietnam Social Health Revolution; Quang Duong, technical lead of Google Health, and Tran Quoc Dung, CEO of Ominext Group, among others.
They also include representatives from the Ministry of Health, organisations, and leaders of leading businesses in the field.
The seminar is a good chance for the parties to learn more about the government's and the Ministry of Health's policies and orientations in the digital transformation process in the sector, digital transformation trends in the global medical sector, demands and visions about digital transformation from hospitals, and real stories from startups.
Especially, the event will have a roundtable between startups and speakers, with discussions to focus on digital transformation in the medical sector.
Being one of the 12 tech villages and communities present at Techfest Vietnam 2020, Medtech Village has the mission to connect units, organisations, and individuals to seek and support innovative projects in medical technology, while creating opportunities to connect with financial resources, development partners, and share knowledge with leading experts in the field, thus creating a startup ecosystem with sustainable development in the digital era.
As part of Techfest 2020, Medtech Village will host a number of activities to increase connectivity, cooperation, and power of the five parties: Schools – the State – Scientists – Businesses – Community in a move to create a supporting network for startups.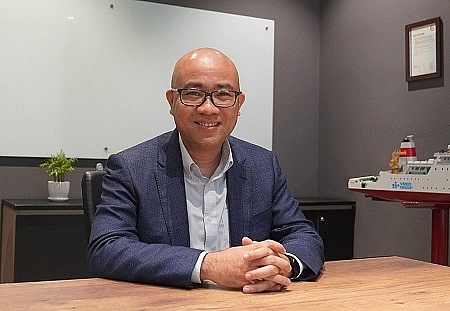 Ngo Thanh Son, deputy general director of VMED Group, who is also head of the Medtech Village
Ngo Thanh Son, deputy general director of VMED Group, who is also head of Medtech Village, said, "In order to gain success in digital transformation, the healthcare sector really needs creative minds, enthusiasm, and patience from businesses, and startups nationwide. The Vietnamese medical tech market is still facing many challenges because it requires intensive and thorough knowledge, is difficult to access, while consumers' habits are difficult to change. However, promising markets such as healthcare infrastructure are not developed much and there is a marked lack of technology for management, operation, and administration and diagnosis and treatment activities."
"Aware of the situation, VMED Group, the head of Medtech Village, and Genetica, cum head of the Village want to support startups in creating common values of international level," he noted.
The launching ceremony of Medtech Village was held on November 19, officially kick-starting a chain of its activities to connect and support startups at Techfest 2020.
The other highlight of Medtech Village's activities at Techfest 2020 is the seminar titled "Digital transformation solutions to revolutionise healthcare" held on November 24, as part of Techfest of the Southeast Region 2020.
By Bich Thuy
Source: Vietnam Investment Review